1st Bundelkhand National Annual Art Exhibition-2018 was introduced in Jhansi by the Bundelkhand Art Society
About the Exhibition
Bundelkhand Art Society has its primary objective to develop and encourage arts and arts activities in Bundelkhand Region. Society wishes to make Jhansi a National and International center for arts and culture in the Bundelkhand region. We wish to make an atmosphere of arts in which artists from everywhere along with the artists of the Bundelkhand region may work together to uplift and develop Art. So the organization of this event was our first step to achieve our objects to develop and encourage arts and arts activities in this region.
First Art Exhibition
Bundelkhand art society introduced its first-ever Exhibition annually at the National level. Although it was a small event, yet it had a big significance for this area. It was the starting of a new tradition. The tradition in which a program will regularize every year. Actually, this was all because of its master-mind Mueen Akhtar. He is responsible for all the activities and achievements of Society. His friend Dheeraj was the event organizer. Mr. Dheeraj managed all the things smoothly.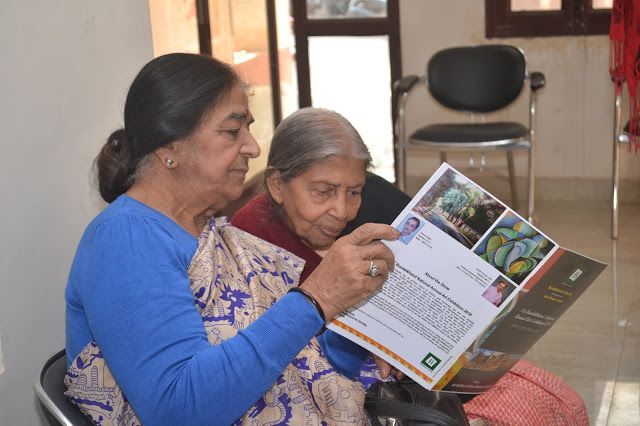 Schedule of the Event
This event was a joint initiative with Govt. Museum Jhansi. This was the three days event. Bundelkhand Art Society organized this. It was inaugurated on 8, Feb 2017 at 3 pm onward. The closing of this event was done on the evening of 10, Feb 2018 in the Gallery of Govt. Museum Jhansi.
Chief Guest & Other Invitees
Mr. Suresh Kumar Dubey was the chief guest of the event. However, he is the Regional Officer Arcylogical Survey of India, Jhansi UP. Apart from this, Mr. Shamim Shaikh was the guest of honor of the event. In fact, Mr. Shamim Shaikh is well renowned Writer & Historian of the Bundelkhand region.
Artist participated
In this exhibition, a total of 27 artists participated from different parts of the country. The works of these 27 artists were displayed in the gallery. The artists were pleased with the atmosphere of the locality & local viewers. Importantly, they were pleased with Mr. Dheeraj Khare. As a matter of fact, he was the coordinator of the program. However, Mueen Akhtar had also the main role in inviting artists outside the area. Anyway, let us move on to the participating artists' details.
State-wise and Region wise details of the Artists
In this event, artists from more than 4 States participated. A good number of artists were shown from Bundelkhand Region. So, let us have a look city-wise and state-wise details of the artists:
Artists From Bundelkhand Region
Anand Kumar (Jhansi)
Anil Kanojia (Jhansi)
Dheeraj Khare (Jhansi)
Diksha (Jhansi),
Hemant Kumar (Jhansi)
Kamini Baghel (Jhansi),
Kishan Soni (Jhansi),
Mueen Akhtar (Jhansi),
Shashikanti (Jhansi),
Suman Dwivedi (Jhansi),
Sunny Kumar (Jhansi),
Sunder Raikwar (Jhansi),
Shikha Singh (Jhansi),
Vinay Pathak (Jhansi) and
Vinod Singh (Ranipur).
Artist from Delhi
Artists from Madhya Pradesh
Avinash Kaur (Indore),

Preeti Agrawal (Bhopal),

Rounak Rai (Shivpuri),

Sajid Premi (Bhopal) and

Vivek Kumar Jain (Gwalior).
Artist From Rajasthan
Ajay Mishra (Tonk)

Pawan Kumar Sharma (Tonk)

Umesh Sahu (Tonk)
Artists from Uttar Pradesh
Ankur Verma (Lakhimpurkhiri),

Priya Soni (Lakhimpurkhiri),

Pushpa Singh (Lucknow)
Closing Ceremony
The closing of this event was held at 4 pm on 10, Feb 2018. In the closing ceremony, many artists and guests were presented there. Particularly, Dr. Asha Pandey, deputy director of the Museum was the chief guest of the program. However, she was available all three days. But in the closing ceremony, she has a special role.
As a matter of fact, she watched the works of artists. Importantly, she appreciated the artists for their work. In the end, she along with Mueen Akhtar distributed the participation certificate to the artists. Overall, the event turned out to be a successful one.
Latest Posts